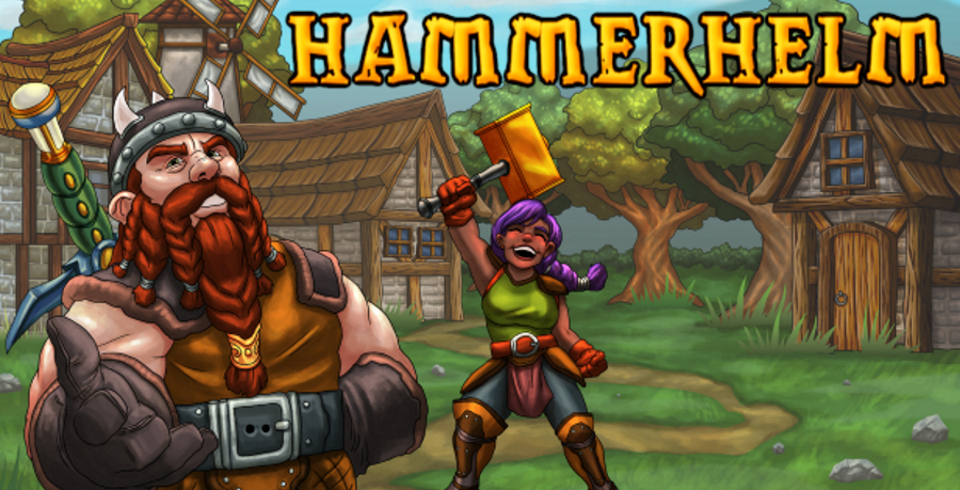 HammerHelm
Beta 2.6.6 - Walls and Combat Update
---
Tonight's build includes an update to the Main Entrance and a new, smaller wall. The smaller wall is 6x4, giving you more options to make the walls in your town symmetrical.
In this screenshot, the top is a stone entrance with two small walls on each side, the middle is made from two towers, a large wall, and two small walls, and the bottom is 5 small walls.




In addition, I've updated the Stone Entrance to fix the issue with parts of the wall intersecting into the stairs, making them difficult to ascend. I moved the stairs to the other side of each tower and adjusted the middle wall so it no longer extends into the towers.

In this shot, the left is the old entrance and the right is the new one.




This update also includes some minor tweaks to the new combat system. Att this point, I'm happy with it (and I hope you are too!) so I'm going to start the process of integrating it into the actual game. I have a few other things I want to add to it, but I can add those while I do the integration.

After that, I'm going to tackle controller support and a few other things and then we should be super close to being ready to leave early access!!!

Thank you again for all of the feedback and support. I know I say that a lot, but I mean it every time. I'm truly lucky to have such an awesome community!

-Jonathan "Calandryll" Hanna
jon@hammerhelm.com
Files
HammerHelm Full Alpha
1 GB