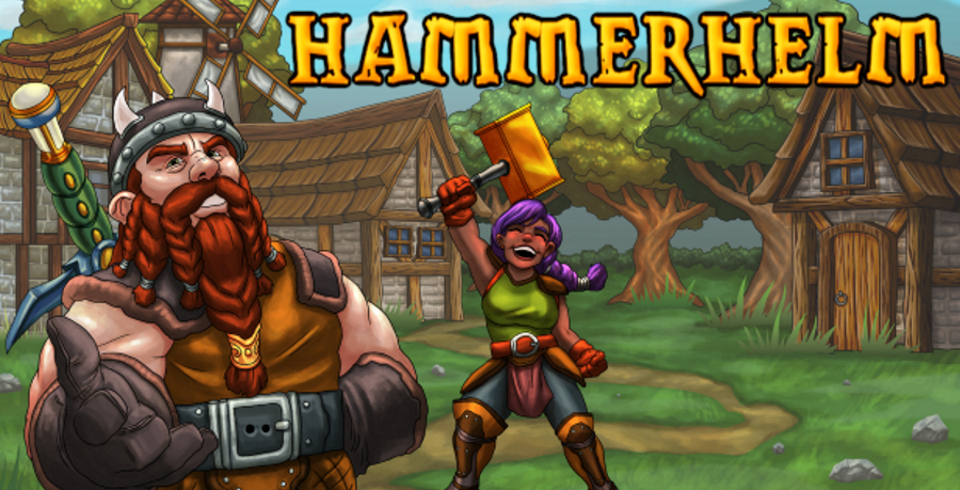 HammerHelm
I wanted to write an update regarding the progress on the HammerHelm roadmap.
With the new Town Management UI and the new combat system completed (mostly) I'm working on a bunch of other things. My top priorities at the moment are:
Finish the new combat system. I want to replace the current base attack animation with one that doesn't intersect into the character (the new animation is in progress) and some other small tweaks to the system. Maybe a second, different basic attack as well just to have some variety. Maybe. :)
Finish controller support. Add support for a bunch of UI and then probably add controller mapping.
Add the missing key binds. Such as opening the town management UI and a few others that needed to be added.
Localization. This is a new one to the roadmap but one that I think is important. The work to update HammerHelm to allow for translated text will be time consuming but if I want to localize the game it has to get done!
Replace the placeholder Lich and Scarecrow. These guys are actually done, I'm just holding into them for reasons that are secret (hint: it's related to a certain day in October. :P)
Add the new building animation. Haven't made much progress on this since I was focused on the new combat system but I really want to get back on it.
Add more quests. I have three story quests in development, each one adding a new decor item to the town! The models for those are in progress. Also have another Grrrumble quest and a few other repeatable quests.
New hair styles. These are in the works and already looking great. I'll show them once I have them in engine. A couple of these will be early access exclusives too!
So, lots of cool things in development. Controller support and the backend work for localization are going to be the most time consuming, so updates might be a bit slower than usual. We'll see. My goal is to always work on some small things while I work on big things as I don't like going much over a week without an update. Feels weird.
A sneak peek of the finished Lich and Scarecrow models.
Thank you all again for the support and feedback. I'm looking forward to getting everything in the roadmap complete...so I can create a new one with even more stuff in it! :)
-Jonathan "Calandryll" Hanna
jon@hammerhelm.com
Files
HammerHelm Full Alpha
1 GB